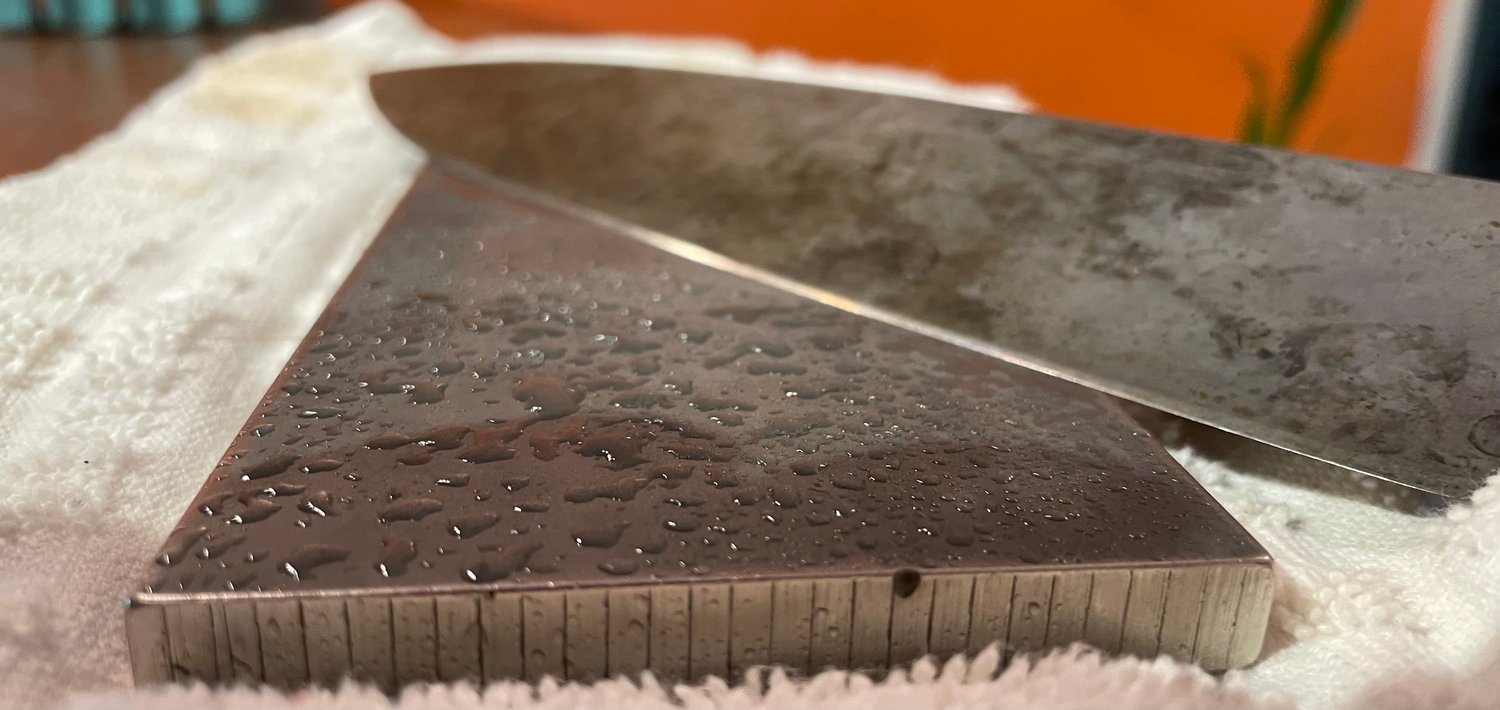 Is a dull knife still a knife? I hand sharpen all knives on diamond stones and strop on a leather strap. High quality steel knives do not need sharpening near as often as other knives, so be sure to hone your knives before each use.
*All prices are per inch*
Knives
• Straight ... $2
• Serrated ... $3
Scissors ... $3
Retip Blade ... $10
Hinged yard tools (shears, loppers) … $2
Chipped Blade ... Contact for quote
Rehandle ... Contact for quote
Patina protects steel from further oxidation so it will not be removed unless requested
10% discount for kitchen staff when you use the code "SERVICE" at checkout.